Disco Nap
(2008–2012)
"Everything. Everyone. Everywhere. Ends". So says the catchphrase for seminal TV series Six Feet Under. Funnily enough, this was the show that Ross Hope immersed himself in after his former band, Iron On, decided to take time out and explore other projects in early 2008.
Ross took some time off from music altogether and spent many hours lying on the couch watching the box set of Six Feet Under. Sound uplifting? Well no, it wasn't, but the major themes of the show—life, death, love, family, and rebirth—helped clear the way for a new musical venture.
A "disco nap" is best known for its regenerating abilities—a quick sleep before heading out to party. Given that the project was born during this downtime, it seemed like the perfect moniker.
In between DVDs, Ross started playing around on his acoustic guitar, trying out new ideas and exploring new styles of songwriting. Using only an iPod and a micro-memo, Ross recorded some very basic acoustic versions of songs that would eventually became the demos for Disco Nap.
With the help of Darek Mudge (or "Darek 11,000" when he's producing), Ross started fleshing out these demos in the studio in September 2008. Darek and Ross embarked on a recording road trip, collecting ideas along the way and building songs up piece-by-piece in the studio. The rule was, there were no rules—apart, of course, from Ross' moratorium on vocal auto-tuning motivated by his irrational fear of Cher.
The guys picked up some friends along the way: Dean Shwereb on drums (Screamfeeder, The Whats), Pip Branson on violin (Something For Kate, Pip Branson Corporation, Infusion), Scott Bromiley on trumpet (The John Steel Singers), Seja Vogel on backing vocals (Sekiden, Regurgitator), Jane Elliot on cello (Ed Kuepper, The Gin Club) and Disco Nap began to take shape.

---
Running Red Lights (album)—2010
Disco Nap's debut album Running Red Lights tells a story—of a man's struggle to find himself, to come to terms with the death of things dear, of finding love and keeping it, and finally breaking the rules of a life he had set for himself.
Oft-described as music for fans of The Postal Service and Elliott Smith, Disco Nap also harnesses elements of Bright Eyes with the "drunk trumpet" and keys of tracks such as 'Surgical Dress' and the only known love song to be set in a nursing home, 'False Teeth'. Meanwhile, the brooding ballad 'Song For Meg' is a haunting love song with building cello set against stark acoustic guitar. In its quieter moments, Running Red Lights taps into emotive dark spaces, with the lamenting 'Don't You Miss It', sweeping tones of 'Back Down The Aisle' and the duel darkness and light of 'If I'm Drowning'.
However, this debut album is not all doom and gloom, bringing sunny pop moments to the fore with the upbeat 'One Way Street'. Similarly, single 'Home Karaoke' gives the '90s a reworking, adding layers to chunky guitar riffs with catchy hooks, while 'Can't Concentrate' is reminiscent of Disintegration-era The Cure, building and building to a massive soundscape crescendo. Running Red Lights is a catharsis captured in expressive songwriting, catchy pop hooks and indie undertones.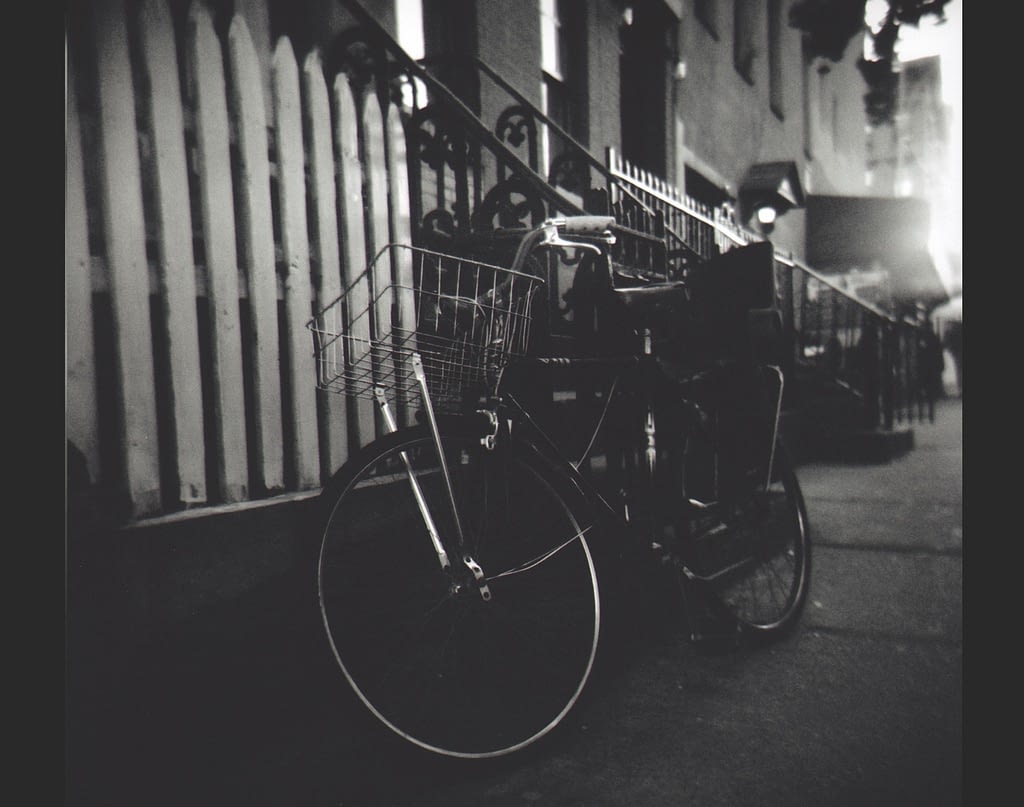 ---
Album artwork
---
The Soft Sell (radio edit) single—2010
With their first single 'The Soft Sell', Brisbane band Disco Nap have already awakened interest across the nation. Triple J Unearthed Disco Nap for the Sounds of Spring Festival in late 2009, and then added 'The Soft Sell' to rotation.
"I'm a sucker for this. Very Death Cab-esque." 4/5 Richard Kingsmill, Triple J
"This is a special song. Sweet melodies over minor keys with just a hint of teen angst. Plus I'm a sucker for doubled vocals – simple and effective." 4/5 Vijay Khurana, Triple J
---
The Soft Sell music video
Rage has also been a big supporter of Disco Nap, having played 'The Soft Sell' clip six weeks in a row in the coveted prime time slots on Saturday and Sunday mornings.
The Soft Sell music video was directed by Matt Cerwen.
---
Media quotes about Disco Nap
"Local group Disco Nap is making me do a series of little skips as I type this – it's not often a debut single connects so vehemently that it almost immediately gives you the same feeling of warmth and comfort than the songs you know by heart" Rave Magazine April 2010
"It's typical of the heart-wrenching emotional soul searching he has done previously [with Iron On] with a nice lite-synth edge rounding out the indie pop sound and it's creatively successful… It's a tease to just get one track at this stage and it's nowhere near enough to really sink your teeth into, but thank god there's an album on the way as it's just gone into the 'highly-anticipated' category." Time Off April 2010
"This is well-observed indie electro pop for fans of The Postal Service and Elliot Smith…Really emotive and with modern production to match… it's heart is in the right place – and it's a genuinely sad song, too." The Brag
---
Disco Nap image gallery